IT help desk and support
24/7 Live chat help desk technical support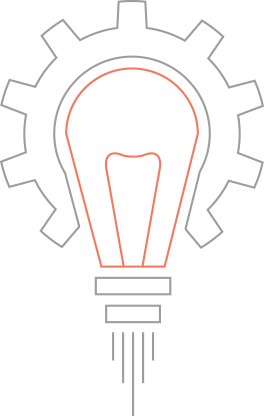 Help Desk
24/7 Live chat help desk technical support
Outsource technical help desk support to extend business hours
Our technical support runs 24/7/365 so that your clients never have to deal with hurdles damaging their business. Outsourcing saves you from spending on expensive in-house staff who need office space too.
Live chat Help desk technical support from industry experts
Your clients always receive expert guidance about software, hardware and technical consultation from our experienced technical help desk live chat operators. Their cooperative approach and unparalleled skills guarantee higher retention rates.
Level 1 help desk technical support with live chat
Our live chat solution for technical help desk includes level 1 technical assistance involving general inquiries, questions about software installations and specific queries about problems your clients are facing with their systems.
Help desk technical support through simultaneous live chat
We promise that your clients will not have to wait more than a few seconds to get a response from our live chat agents. Our managed technical help desk through live chat takes care of multiple clients at the same time avoiding tiresome queues.
Easy solutions with help desk technical support
Product queries
Our live chat technical support staff is familiar with the range of software and hardware you sell and is aware of who you're selling them to. Our live chat agents respond to product queries in a matter of seconds describing all the features your client is interested in benefitting from.
Service inquiries
Your clients receive guidance from our live chat operators regarding the technical services you provide such as expert consultation, implementation, optimization, training, etc. We explain how these services may provide them an edge against competitors and inform them of relevant company policies.
Take messages
Our live chat services operate 24/7/365 so that there's a continuous stream of communication between you and your clients. We deliver information they seek and also note down any messages they'd like to leave for individuals under your employee who are handling their current case.
Set appointments
If a client is searching for technical consultation with one of your experts, we book appointments for the at convenient time slots within your calendar. We send your expert a direct notification about the appointment immediately and deliver reminders in case they forget about it.
Forward requests
Although our technical expertise is second to none, we send special cases to your experts along with brief reports about those particular cases. We know about the credentials and specializations of your staff members allowing us to always select the best person for the job.
Recommendation
Our technical support staff is attentive to the needs of your clients and helps them choose the product that fits their specific purpose. We offer a list of recommendations explaining what advantages each option could offer to their business. They know exactly what they bought and why.
Installations
You sell software that forms the core of your clients' businesses so it must be properly installed to run without interruptions. Our live chat agents take care of problems your clients may face during installations and even manage it for the remotely.
Follow protocols
Our integrated live chat services for technical support follow special protocols designed under your supervision. Each protocol tackles a particular issue which your clients commonly complain about. This guarantees quick and organized resolution of such problems.
Soft marketing
While we're answering questions about your products and services, our live chat operators are able to promote them to your website visitors directly. We give them detailed descriptions to get the interested in trying out relevant ones for their businesses.
Consumer data
A bonus of having trained live chat agents handling technical support is that we can accumulate useful data about your website visitors on a regular basis. This data is organized and sent to your marketing department for effective campaigns.
Your customer happiness is two minutes away!
or may be one, if you type fast.