Help Desk
24/7 Help desk technical call services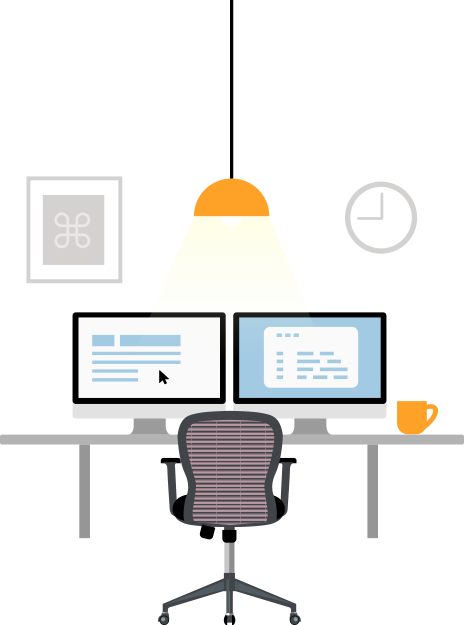 Help Desk
24/7 Help desk technical call services
Outsource help desk call services for technical support
Wouldn't your clients love to talk to industry professionals to solve their technical issues? Whether they find software installation too complex or their hardware has stopped working, our help desk agents are available 24/7 just for them. Outsourcing help desk call services for your IT company ensures that your paying clients receive instant solutions and consultations from experienced professionals. They don't have to wait till your office opens up the next day and put their important tasks at hold disrupting their business. They might live in another time zone and face a crisis. Our help desk operators follow preset protocols for urgent cases to assist them immediately.
Experienced help desk call operators for IT industry
Since our help desk call services are integrated into your present company setup, there's no chance of your clients' queries getting lost or technical support reaching them too late. We promise effective solutions for software and hardware issues. Our help desk experts have been serving clients in the software industry for years. They are familiar with their concerns and issues that commonly occur in the kind of products/ services available from your business. Our customer care approach coupled with your expertise brings convenience to your clients and your staff. We organize a call routing system that manages requests from your clients perfectly.
Level 1 help desk technical support from call agents
New clients often require more information about your software products and IT services before they make a major commitment to your business. While our help desk answers general and specific questions about your company on call, it also markets products/ services that those clients are most interested in learning about. Our help desk call operators encourage new clients to actively seek specific answers until they are confident enough. Software installation comes right after buying software so that's also included in our level 1 help desk call services. Meanwhile, we work 24/7 capturing and qualifying leads best suited to your business. These graded leads are delivered to your sales department for conversion.
Extend IT business hours with 24/7 help desk call centre
Routing calls
There are experienced technicians managing the help desk so that your clients may receive advanced assistance with hardware, software and technical consultation around the clock. However, we forward calls with special requests to experts in your internal staff.
Taking messages
Our help desk agents respond to every call quickly and take messages in case an employee of yours is unable to take a call routed to them. Instead, the message is instantly sent to their inbox asking them to look into ASAP and contact the client who needs their help.
Troubleshooting
It's always to directly talk to a professional help desk agent whenever a problem emerges with the system of your clients. Sometimes, the situation becomes worse overtime. We attend their calls 24/7 and fix the technical issue remotely so they can return to work soon.
Appointments
Since every task cannot be completed remotely and clients may request meetings with your internal experts, our help desk operators handle appointment management. We set appointments, reschedule appointments and inform you of cancellations on time. Each notification is updated on your calendar immediately.
Remote installation
In order for software to run smoothly, it has to be installed properly with the settings appropriate for the existing system. Our help desk call agents respond to installation requests from your clients and accomplish software installations remotely.
Recommendation
When your clients show interest in your products and services they may not be sure what will fit the needs of their business. We guide your clients in the features of various products and services you provide and gather information about their requirements for recommendations.
Your customer happiness is two minutes away!
or may be one, if you type fast.