IT Help Desk
24/7 email customer services for IT companies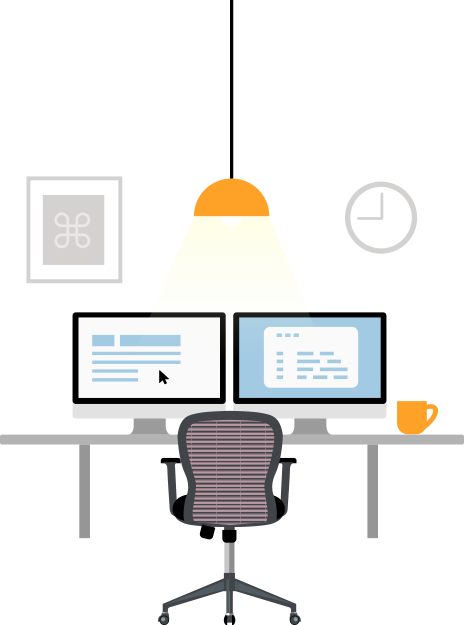 IT Help Desk
24/7 email customer services for IT companies
Outsource email customer services for IT products
As a company selling IT products and providing services in the IT industry, you can expect to receive emails from prospective clients and existing users throughout the day. You will not be able to claim high quality of customer experience if you don't cater to clients who email you afterhours or during the holidays when your office is officially closed. Give your clients the benefit of quick response by outsourcing email support. We can help answer queries about your products specifications, special features, functions, system requirements, purposes, registration, charges, etc. We reply to each incoming in no more than 15 minutes making sure your buyers don't go elsewhere.
Email ticket management for error resolution
While your clients are running the IT products you sell, there's no shortage of technical problems they could encounter. As part of your product support, our email operators can help you identify and fix any such errors. Your clients will get a fast reply from our email help desk and will promptly move onto the resolution stage. We can help you devise a setup where there are no delays or lack of expertise to give your clients long lasting solutions. Our email agents are actively managing email tickets even when your office is closed. We make sure that your clients are completely satisfied with the solutions and leave us individual feedback for your benefit.
Managed email service desk for IT service providers
Your existing clients who are currently availing various IT services you offer or have already purchased the products you sell have plenty of reasons to email you from time to time. From installing software to managing regular billing for the services they have subscribed to, our email operators can assist you with all their needs on a daily basis. We can take care of any issues they are facing in changing subscription plans and process their payments for your IT services. Our email agents can send them their official product registration numbers so they can enter it during installation. There are trained experts who can assist in remote product installations at any hour.
Email customer services for software and hardware
We have a group of trained email operators who have experience in working for IT companies with various specializations. Whether your clients' business belongs to healthcare, accounting, legal, education or any other category, we can take care of their IT needs through your products and services.
Expert consultants
Clients who request consultation about the IT products and services their business can get benefit from, get prompt replies from our email agents and we even schedule appointments for them with your experts.
Software selection
When your clients email you to discuss which of your software would suit their business needs well, we can assist you in sending them relevant links and information regarding software recommendations.
IT service plans
Every IT service you offer has its own features, benefits and charges depending on the value of that specific plan. We can help you respond to emails about subscriptions to certain plans and their suitability for different clients.
Hardware settings
While your clients are considering IT products for their individual purposes, our email help desk can assist in guiding them about compatibility of their current hardware with the software they plan to purchase.
Custom software
Your clients email your technical support to request for custom software for their particular requirements. We facilitate communication while you draft a potential design for the perfect software that meets their expectations.
Client feedback
Our email operators cooperate with your staff to gather feedback from your clients for your IT products and services through surveys conducted via email and separate feedback obtained from individual users.
Your customer happiness is two minutes away!
or may be one, if you type fast.