Responsiveness to
appointments and queries
Clients are able to book property viewings and valuations any time of the day. They may adjust their appointments in case another interferes. It takes only seconds for clients to receive specific information about the properties they are interested in. This reduces selection time, increases satisfaction and promotes loyalty leading to referrals.
Feel free to drop us a line!
Effective monitoring
and optimization
Organized live chat records and integration with CRM ensures a rewarding customer experience
and encourages understanding of clients' requirements. This promises more conversions
and cultivated referrals. Constant monitoring, measurement and reporting fed into
continuous process improvement (CPI) maintains the quality of the website and live chat support.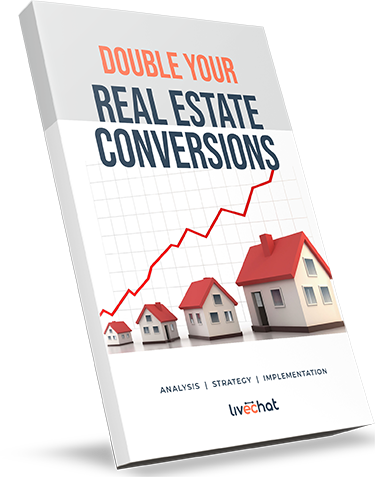 In this whitepaper, you will learn how we:
Plan and implement a custom managed live chat strategy for real estate

Analyze whether or not proactive chat is productive via A/B testing

Categorize real estate leads and conduct cost-benefit analysis (CBA)

Cater to online real estate audience through live chat support
Your customer happiness is two minutes away!
or may be one, if you type fast.