Live chat support vs.
SEM campaigns
Paid campaigns bring visitors to your landing pages but live chat support engages and converts them. Potential clients want to be reassured before hiring a suitable lawyer which is possible via live chat services. They are not put on hold and may use chat, call or video feature by preference.
Feel free to drop us a line!
Advantageous live chat
support integrations
Live chat can be integrated with social media, Google Analytics, CRM and other related platforms.
Operators employ advanced tools to monitor the behavior of visitors on various landing pages
for website optimization via A/B testing. They can accurately measure the effect of
each change. A responsive page may boost conversions by 20-30%.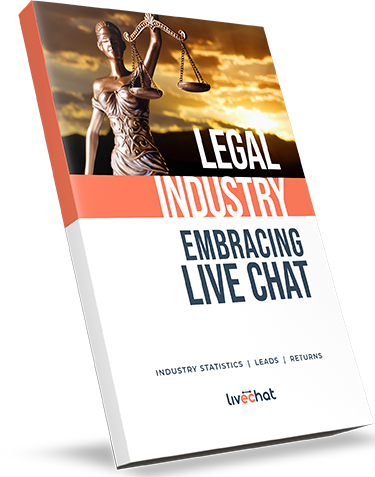 In this whitepaper, you will learn how we:
Increases clients' loyalty by offering 24/7 personalized support

Produces higher conversion rates at a fraction of what SEM campaigns cost

Records and utilizes visitors' data through effective integrations

Facilitates website optimization by monitoring traffic and measuring results

Provides answers to visitors' specific questions within seconds
Your customer happiness is two minutes away!
or may be one, if you type fast.