Creating a powerful
live chat strategy
Besides website analysis prior to finalizing the approach to live chat, clear objectives are set to trace the intended path for this purpose. Among other resources, extensive knowledge bases must be produced beforehand. This is essential for catering to particular industries and clients. They help train live chat operators too.
Feel free to drop us a line!
Recommended live chat
practices
It begins with the construction of live chat processes and training agents in them. Critical decisions
include in house team vs. outsourcing and proactive vs. reactive chat. Live chat integration
with customer support and CRM is carried out. Key performance indicators
are set up and measured.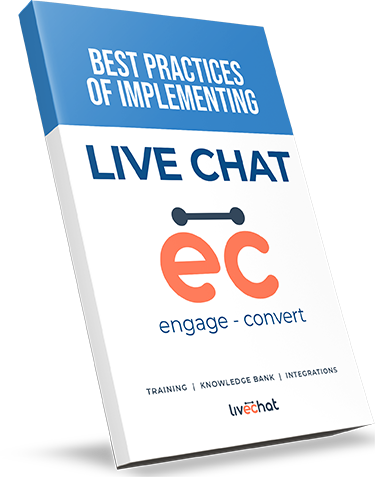 In this whitepaper, you will learn how we:
Drafting curriculum and training live chat operators

Choosing suitable chat software and its installation

Creating personalized greetings especially native ones

Incorporating social media icons in live chat functions

A/B testing techniques, reporting and optimization

Necessary steps in the creation of live chat strategies
Your customer happiness is two minutes away!
or may be one, if you type fast.