First Response Time
Our years experience and efforts has made us stand tall in maintaining the best response time.
First Response Time
Our years experience and efforts has made us stand tall in maintaining the best response time.
Just imagine a customer's feelings that dropped a query in your inbox and received its timely, exact and thoughtful response, for sure being privileged and esteemed. Yes, quick response time is directly proportional to loyal customers and a sound client base.
We believe that while providing email support, we just don't need to go out of the way or doing miracles. We rather go with way simple feeling in their shoes, empathetic stance. Many of the email support services out there respond with an average reply within an hour, a day or two, but we go with an out-of-the-box approach of responding within first 15 minutes.
How we Measure Average Response Time
For calculating average response time, we work out two figures from our email support software within a certain time span: a day, a week or month.
Total time agents utilized to respond to emails during selected time period
Total count of email responses sent in that selected time period
Average first response time = Total Time Agents Utilized to Respond to Email/ Number of Emails Responded Suppose we respond to 3 emails per day. The first is responded within 10 minutes, second within 12 minutes and third within 13 minutes, then our average response time will be:

How we Optimize Response Time
We know a fast response time has become a cornerstone to ideal customer service and we make it possible by working on quick quality responding, not just hasty crap to confuse an already curious client. For it we take the following steps and keep evaluating their efficiency:
Peak Active Hours and Days Metric
Other than responding to emails, customer support representatives have a bulk of jobs to perform like documentation, sorting out help centre articles, troubleshooting bugs and providing product feedback. This multi-tasking coupled with emailing usually ends up on mal working of the team, so we work out our busiest days and peak working hours for required staffing. To find out when our team is much swamped, we evaluate the busiest times in terms of incoming email queries. This is how we come up with its report: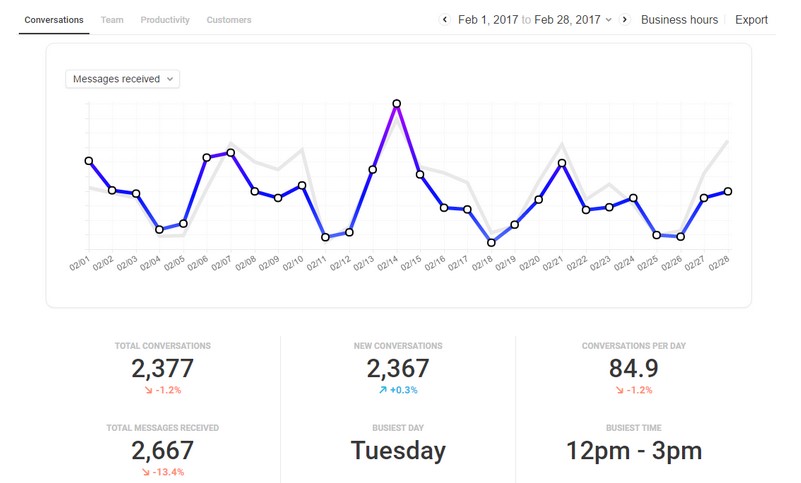 After finding out peak hours and days, we generate 'support staff' against 'busiest days and times' and 'idlest days and times'. We create weekly calendar and send calendar alerts to each support staff block. The calendar readily schedules them to just follow-up. This way scheduling enables us to make best use of reps' time every hour and every day.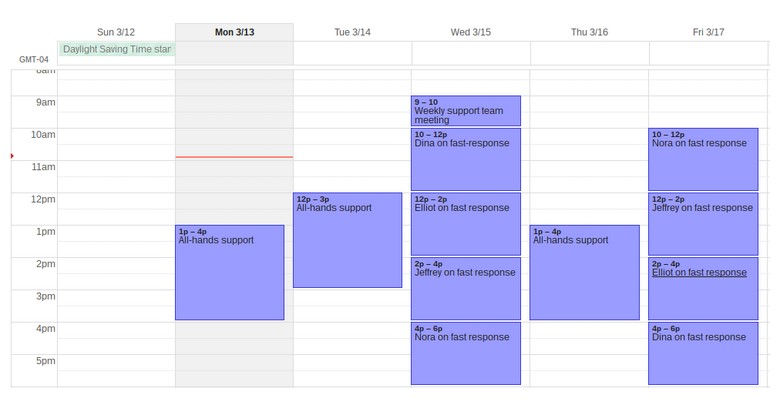 Reaction Time Metric
Reaction time depicts how quickly our support team responds to the customers' queries. It includes any of the following actions and a set of them i.e. responding, tagging or re-assigning. A low response time is a red alert herald to customer service support. It reflects over-burdened team even during low volume times that verily means inefficient predicting and planning and we never leave loopholes in either. We find out our team's average and individual reaction times to look into if they are adequately staffed (neither less nor more than requirement) to handle the volume of message requests.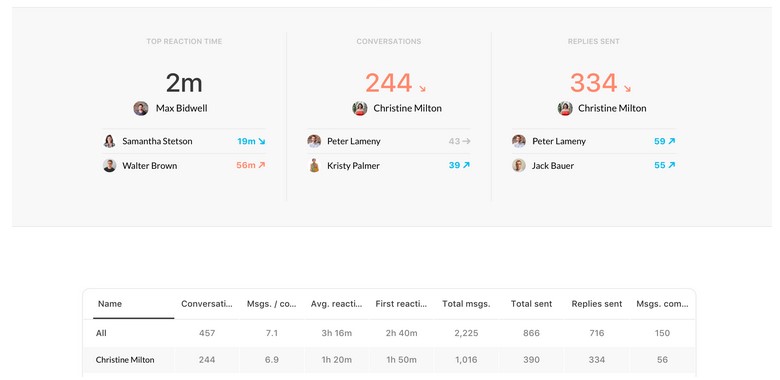 For optimizing this metric, we go for frontline tagging on priority bases i.e. foremost, average and low. This way we tag our inbox regarding specific product/service group, priority stage and flagging other key info about email. Our automation saves these messages by using keywords in the body, time and so on, so responding and restoring them becomes way easy process.
Resolution Time Metric
This metric show how long an agent takes to resolve an issue. Long resolution times means inefficient team or training. For best resolution time we equip our team with enough product knowledge, FAQ support and appropriate language use. We have categorized our staff regarding their specializations. We route the emails to the reps that have expertise in certain issue, so they look deeper into it and come up with right solutions to forward. The graph shows how we work out each rep resolution time: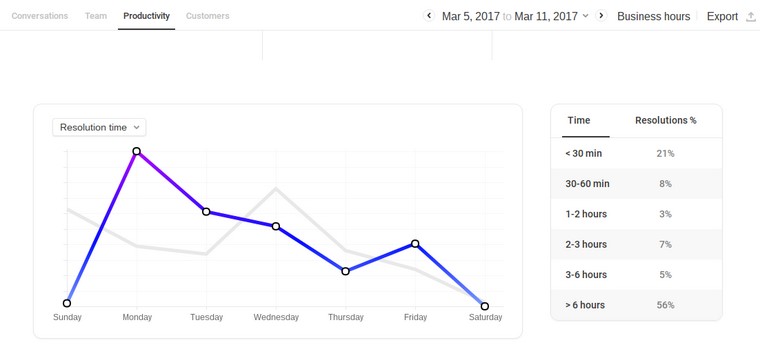 After taking the above mentioned measures, we opt for staffing the way our reps never worry about or get burdened with multi-tasking, focusing on priorities and searching. Our years experience and efforts has made us stand tall in maintaining the best response time in helpdesk email support.
Your customer happiness is two minutes away!
or may be one, if you type fast.