First Contact Resolution
Making a customer's query resolved in the first email response if what we are best at.
First Contact Resolution
Making a customer's query resolved in the first email response if what we are best at.
First Contact Resolution also known as one-touch resolution exactly means what it sounds like. In other words, it means providing sound support that drives the customer towards right solution in the very first contact. For email support service it means resolving the issue in a single text message response.
Our help desk support, with extensive product knowledge, sound knowledge banks, real-time information on your marketing campaigns and proactive troubleshooting experience has been maintaining 58% First Contact Resolution rate for years.
How we calculate this metric?
This metric directly affects cost per ticket; lesser the number of exchanged email messages, lower the cost per ticket. Measuring FCR is pretty simple. It just needs two figures in a pre-defined time:
Emails that are received and resolved in a single interaction.
Total number of FCR-eligible emails received over the same time period.
Dividing the resolved number of emails by the total number of received FCR-eligible emails gives average of FCR in email support. FCR-eligible means we don't consider those emails that convey wrong message or an error from customer's end.
How we optimize this metric?
More than 50% of emails can be resolved in first response by making our team proactively ready and enabling them understanding customer issues. Making a customer's query resolved in the first attempt means making him feeling easy as pie and this is how we make it possible.
Helpdesk Support Tools
Being proactively ready is our foremost backup support. We equip our representatives with detailed product knowledge regarding its price, features and usage. For general queries, we evolve general message responses, extracted from our analytics precise reports on your product, which reps can sort and send within a matter of minutes or even less.
We embed your website home page as well as specific product page with relevant FAQs for self support. We keep upgrading these general email responses and FAQs in light of our software that updates us if certain support content is not giving desired solution to client's queries.
Core Analysis
Without clearly understanding the issue that an email is embodied with, we can't come up with right response. Our FAQs for self service portal are more than enough comprehensive to direct the customers towards right process of buying. So we know the customer contacting us through email either needs some technical support, is confused with some critical query or doesn't have time to look into FAQs. We ponder over queries and respond with the best suitable and easy going answers.
Convenient Cuing
A customer with doubts wants us to do it right away. We provide them practical support with real-time updates and screen shots. We know some queries are better understood through visual support either they need to follow a link, fill a form or steps to troubleshoot. It's just like shopping in a brand outlet somewhere in a mega mall, where the salesperson politely and courteously takes you to the rack and points towards the article you have been looking for.
Personalized Customer Experience
Our frontline tagging is based on priority i.e. foremost, average or low. It's also rooted with customers' status regarding loyal, returning or new. Our automation saves prior emails of consumers using keywords, so the reps get info regarding certain buyer in a side window. This way we render a personalized service to the customer basing on what they need and how they should be handled.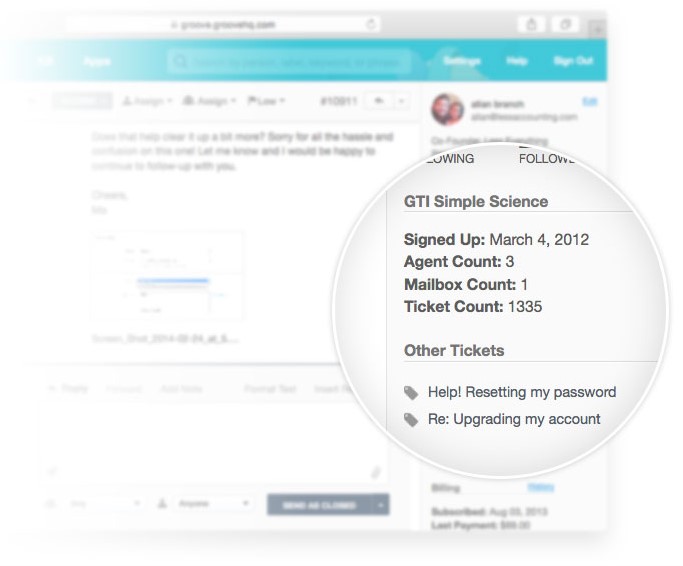 Ask for More
Email support is quite different as compared to call centre and live chat. The customer interaction here isn't that direct, so getting insight into their issues is not easy. Most of the time customers themselves are not sure what issue they are going through and what question they should ask. A research shows that most people won't speak up about the problem. We understand this psyche and end up all responses with a bottom line question like, "Does this solve the issue for you?" We know mostly customers won't ask any further even if they are still confused and probably make a wrong choice. So we help them get resolved through least effort.
Through our helpdesk tools, proficient team and automation, we maintain an FCR that directs us towards happy customers, peaceful reps and sound business grounds.
Your customer happiness is two minutes away!
or may be one, if you type fast.