Why live chat works
for SaaS companies
SaaS industry suffers from low retention rates. This is a great loss since the initial investment in acquiring customers is huge. The churn rates are highest among notable industries too. Large companies have the worst customer satisfaction rates. Custom live chat solutions alleviate these problems efficiently through targeted strategies.
Feel free to drop us a line!
CRM integration in SaaS
live chat support
Real-time data collection and organized storage that is accessible to live chat operators enables
powerful planning, smooth implementation and rewarding optimization. Catering to the
exact needs of new and existing customers guarantees greater customer satisfaction
and retention. The data obtained is essential for developing successful marketing campaigns.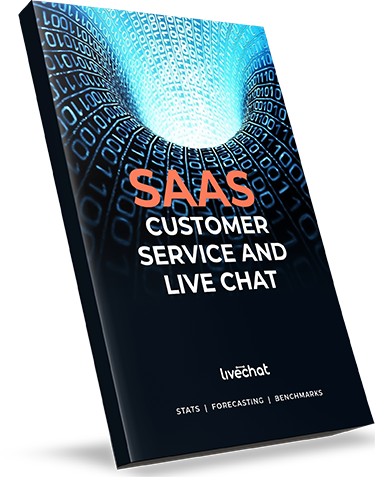 In this research report, you will learn how we:
Key metrics to measure success of SaaS support

Benchmarks for live chat support in SaaS industry

SaaS tiered support affecting customer satisfaction

Role of social media integration in SaaS companies

Benefits of live chat for SaaS over conventional channels

Customer and market trends in SaaS industry
Your customer happiness is two minutes away!
or may be one, if you type fast.