Analyzing website to
develop live chat
strategy
Our first step was surveying the website and the behavior of the website traffic. This showed us which web pages required attention and how we could go about producing the results that StartEngine desired. Therefore, live chat support was devised to maximize customer engagement through proactive live chat method.
Feel free to drop us a line!
Knowledge banks reinforce
live chat services
After gathering data on StartEngine's previous customer interactions and current business policies,
we drafted knowledge banks. They contained FAQs and questions specific to the industry.
This improved the performance of live chat agents since they had all
the necessary information in the knowledge banks.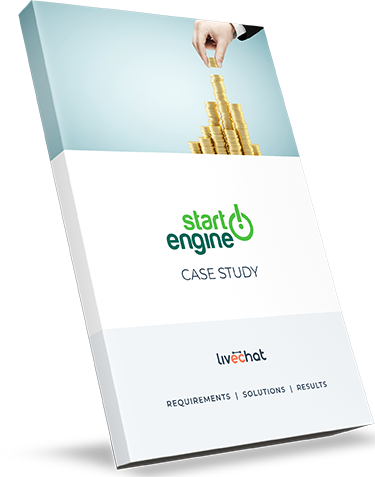 In this case study, you will learn how we:
Applied continuous process improvement (CPI) to customer support

Developed the skills of live chat agents through extensive training

Ensured greater efficiency by building comprehensive knowledge banks

Designed cost-effective live chat strategies for higher customer engagement

Analyzed website data to create an effective live chat approach
Your customer happiness is two minutes away!
or may be one, if you type fast.