Managing Tier 2
escalations for
customers
While general queries from Momo Group's website visitors were handled easily, they were unable to provide sustainable technical support. That's why we introduced smooth escalation of such queries from Tier 1 to Tier 2 live chat agents. By dividing these queries at an early stage, quick response and resolution was guaranteed.
Feel free to drop us a line!
Regular maintenance of
knowledge banks
Speaking of response time, knowledge banks played a significant role in improving them.
Live chat operators saved time on searching for specific answers by consulting the
knowledge banks that had been designed for maximum convenience. The explanation
presented to the customer was of a higher quality too.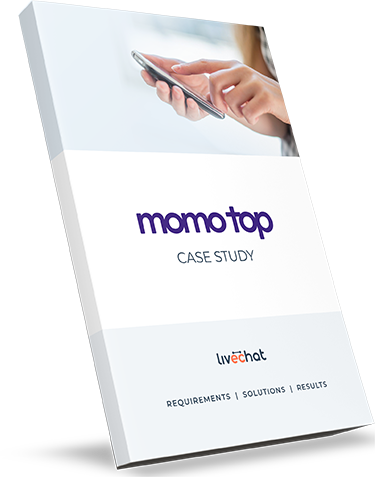 In this case study, you will learn how we:
Conversion rates may be increased by proactive chat windows

Live chat strategy is designed with room for future objectives

Tier 2 support is created and equipped to resolve technical queries

Knowledge banks are updated to accommodate new information

Live chat support is adjusted for website traffic at different hours
Your customer happiness is two minutes away!
or may be one, if you type fast.